Adagio
October 19, 2011
The sun towers high in the sky.
The trees sway with the breeze.
The cool air swirls around the yard,
lifting leaves and fallen flower petals
into the pale blue atmosphere.

The music plays on –
yet the air remains silent.

Life decrescendos into a quiet bliss –
almost too quiet
for this intoxicatingly peaceful afternoon.

I've been granted too much time to think.
Too much time to worry.
Too much time to regret.

The hour drags on --
the slow-motion scene in
a fast-paced movie.

Time seems to be asleep,
although the rest of the world
seems to be wide awake.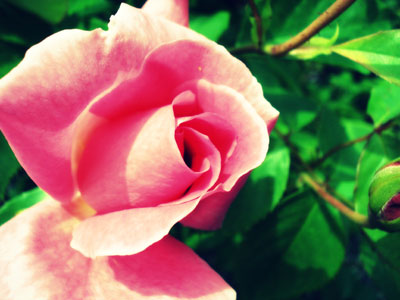 © Grace F., West Chester, PA