Jumpers
October 20, 2011
The buzzer screams

As you take off at full speed.

Tight turns are navigated

As you jump the fence.

For one second

Out of many,

You are flying.

A slight wind blows

His mane in your face

As you lean on his neck.

Hoof prints leave their mark on
the ground

As you land and gallop off,

Looking for the next excuse to fly.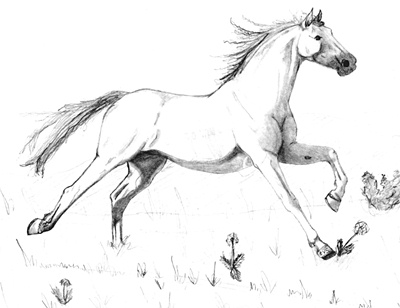 © Elissa S., Palmyra, PA