Whispering Sand
October 20, 2011
Our shattered, forsaken
Blood-devoured
Earth and land,
Strains to bear
Voices of battered whispers.

Too fragile to stir,
They cling,
Struggling,
Wailing amid sand.
Screaming and wheezing
Still beckoning
For our brothers –
Traitors,
Veiled in betrayal

"Why must I suffer?"
Whimpers,
Pleads
Our defaced earth.

But –
Our deceitful brothers
Cannot hear above
The desperate gasping,
Shrieking,
And mourning
Hollow, vacant souls
Of our own
Withered,
Forsaken,
People.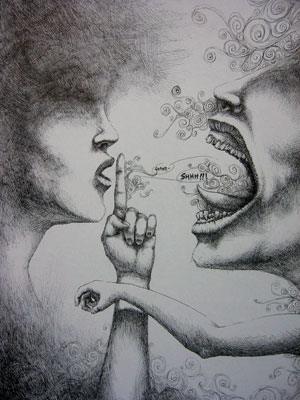 © Andrew M., Apple Valley, MN