maybe
October 3, 2011
SEVGI,
AMORI,
LOVE,
One meaning the same.

But, what is love?
At first sight, it is rumored to knot the tongue, adds roses to the cheeks, and inserts sparkles in the eyes

It creates,
Destroys.
People fight
Die
For it.

The antithesis
Of
War
And hate
Prejudice
And bigotry
Yet it also seems to be the root of all those mortal afflictions


It can hurt
Burn
Save
Join people together

Love in my eyes is neither good,
Nor bad,
It is a byproduct of human interaction

An
Independent
Form

Unrequited it can sting
Needed and given,
It can sing,

A weapon of mass destruction
For no hurt can mass its devastation

Yet, people yearn it, want it, crave it

What
Is
Love?

What name does it take, for who can name something,
Lay claim to something,
Older than the sun,
More primitive than hate,
For how can you hate something, without love to distinguish the difference

Songs, ballads, all composed for this
Nameless one

And me,
Asking questions,
That
Have
No
Answer
For who can answer
The unanswerable

Not I


But finding an answer
A solution to the enigma
Would be worse
Than to have it yet remain a mystery

No man
Can know
Everything
And very few
Ever truly love

What is love?
Or Sevgi?
Or amori?
Endless names through time

And still
No
One
Knows
Or shall ever know, or understand
Completely

Sitting around like Socrates
But yet with no followers
To answer

No answer I can find myself
And the simple acknowledgement of never being able to know
Still brings no relief from the constant bewilderment
Not
Enough

Love, is a feeling
Thing
Passion
What truly is it

There it is
That's the rub
For I will never know
But
I am at least consoled by the fact that no other will ever
Know
Either
No matter how they try and pretend

That's it though
What we do for love,
Pretend

Put on guises to appear more appealing

Lie

Love creates more lies
More lies told about it
Than any other force

Love is not fair
Some people have many to love
Some a few
A greater number none at all

Some fear it
Others revel in it

Still so many questions
The occasional answer
Indifferent,
Beautiful,
Ugly,
Limited,

Nothing and every thing
That
Is
Love

Maybe.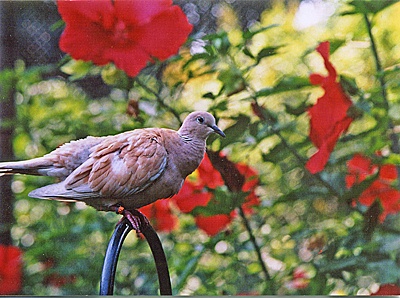 © Charlotte H, New York, NY