be good
September 14, 2011
Hush, no sound,
Look to the ground, hoping it will save me.
Give the answer she wants,
Maybe she will stop,
And maybe fish will talk.

I wonder if she hears herself,
If she knows what she says.
I wonder if she feels the pain I do.

I think she must,
It takes a person in pain
To inflict pain.

Hush, if I don't show my pain,
Maybe hers will go away.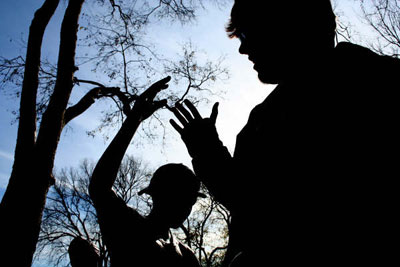 © Katie G., Richmond, VA