My Confliction
September 7, 2011
Words I never spoke,
A secret trapped inside me
Often dreamt
never real.
Something so small
means so much.
I try to tell,
you will never hear.

Darkest, deepest
a wish with a dying spark
untouchable, unforgivable
a jump without a net
enchanting, inviting
Syrens prey upon a ship.

Stolen glances
Hidden urges.
A risk,
a thought screaming inside me.
I want to show,
but to risk it all with
words I never spoke.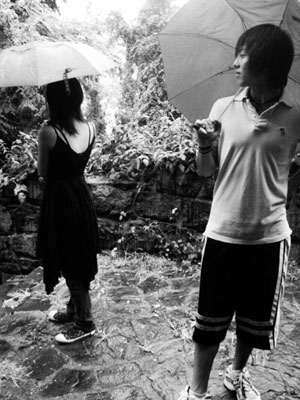 © Yuki M., Fort Lee, NJ