The Dance
MAG
August 20, 2011
I always watched my parents dance.
I can barely remember a time
When
My mother,
Fluid and graceful,
Would caress my father's cheek in her hand.
My father
Would embrace her
And with strong, steady footsteps
Guide her across the dance floor
Of life.
He would spin her 'round and 'round
She looked like a graceful swan
Twirling in her ruffly white dress.
He would let her spin, enthralled
By her beauty.
And he loved her.

But I can clearly remember the time
She spun farther and farther away
Until he was clasping her fingers
Trying to hold on
His face echoing his frustration
But she wouldn't come back.
Finally
In anger
My father let go
And stalked off the dance floor
Saying,
"I can't do this anymore."
My mother
Stumbled and fell
And looked at me
With hollow,
empty
eyes.
A fallen swan now.

I look away
Close my eyes
And try to remember
The beginning of the dance.
Only to find
I can't.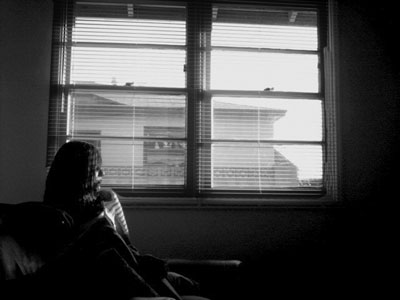 © Roxana R., Tustin, CA