Be Serious
July 10, 2011
Be Serious
So they say
To learn about the alphabet
and numbers
Be studios
So they say
To learn on how to translate the scribbles on the page
Really,
how would we learn when we are pushed.
To the limit
of our
plastic shell.
When we are constantly pushing down this lump.
Time passes
and we still
sit
trying
to
smooth
lumps
upon our crusty field
Be serious?
Not really.
Be Happy?
Almost.
Be seriously happy!
Splendid, don't you think so too?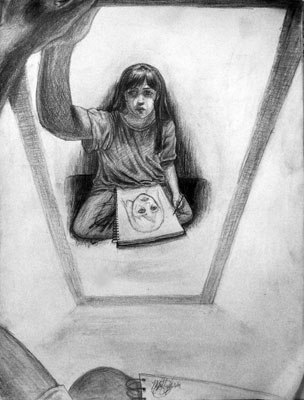 © Phyllis S., Far Hills, NJ