Her..
July 23, 2011
Her Marks Tell Stories,

Of Her He** She Once Lived.

She Sat And Cried,

As They Would Heal,

Breath Returning To Normal.

She Reaches Her Hand Out,

To Hold You,

To Have You,

To Love You.

She Cries In The Depths

Of Her Darkest Times.

Catching Her Breath

For You And Only.

Holding On Tightly To

Her Screwed Version Of Reality.

Her Life.

Love Is the Way To

Simplicity.

Escape.

As She Grasps To You.

Clings To Your Spirit.

She Returns To Ease,

That She Never Knew.

Hoping That Forever Is

Longer Than Everyone Speaks.

Hateful Words Towards Her

Drown Out.

Escape Her Psyche.

Fighting For Life.

Not Only For You.

But For One.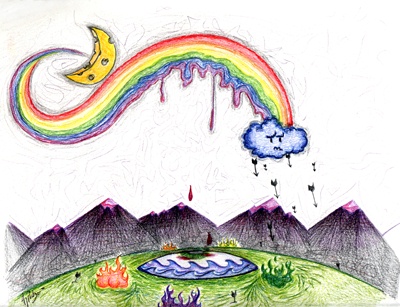 © Alexa P., Ridgeway, PA