My Life's Ballad
July 27, 2011
I live on the boulevard
Of composition,
As houses of different qualities line
The staff and blue lines of
College-ruled.

This Ballad in my beating heart,
Plays not only for the broadcasted,
But also for the art of
Transcripts and drafts,
Along with
Waves of wind and water,
Proclaimed "Interpretive",
Upon a vast stage.

Every waking moment
I long for this aching hole in my heart.
A Ballad if you will.
It fills my peripheral vision
And the sight of waves moving carelessly
Across the sand,
Lets thousands of butterflies flutter inside me.

Let us not forget to mention
The strainer in which I pour my heart,
Catching the words it spews out
And lets the blood and tissue seep through.

Needless to say,
I live by thee
And without,
I would surely die.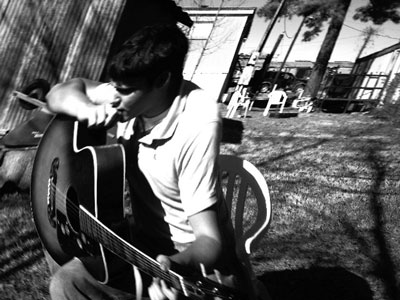 © John B., Shreveport, LA