I will be me
July 21, 2011
I am him.
I am his child, I have his looks.
I am everything he wanted.
On the outside.

On the inside I am me.
I am a stubborn girl with a shady past.
Because of him I rebel.
Because of him I'm loud and feisty.

Because of him I am scared.

I'm scared of what the future holds.
I am scared of any change in life.
I am scared I will become him.

But I will not, because I'm not him.

Because I am me.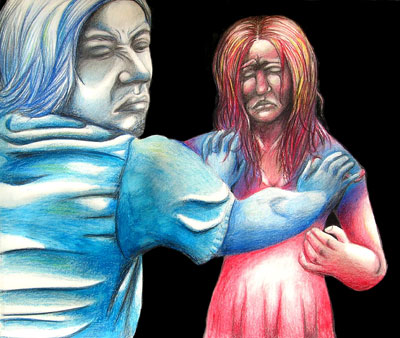 © Jessica P., Bethel Park, PA