What is Beautiful
June 24, 2011
I need someone to hold me when I cry.
To wipe my tears and say, "It's alright."
I need my own, to love and to keep.
Someone to to say, "Don't jump!" when I go to leap.
I need one lover as my own.
The love movies have always shown.
Why can't I ever have that?
I guess beautiful isn't the definition of fat.
My butt's too big, my hair too curly.
When your life sucks, It's hard to be girly.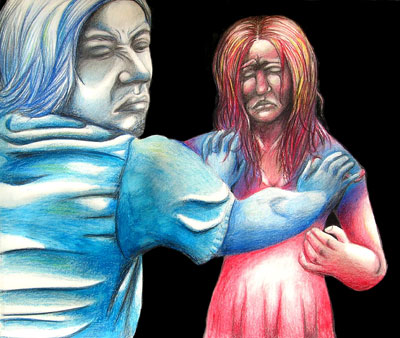 © Jessica P., Bethel Park, PA