Just Another Day
June 2, 2011
To: An anonoymous friend
Sitting in my room. Alone
I hear the front door swing open, WOOSH
It's Dad, back from another
"BUSINESS TRIP"
With a, don't-worry-she's-just-my-friend-from-work kinda girl
STOMP, STOMP, STOMP
The scent of sweat and booze fills the air.
STOMP, STOMP, STOMP
He is getting closer....
I'm in the bathroom now
HIDING
"Huhh, huhh, huhh, drip, drip, drip"
Every quiet noise seems to burst my eardrums when I'm trying to be silent.
SWISH
My bedroom door.
I hear his voice
"Heather? HEATHER?!"
Stomp, Gulp, Stomp, CLICK
The doorknob turns
SWISH
"THERE YOU ARE!"
All I see is his hand come towards me...
Dizziness
Just another day.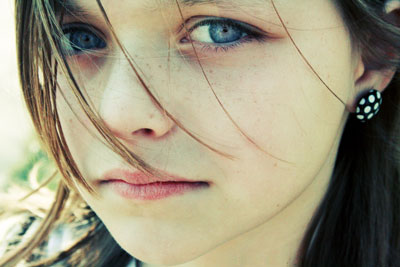 © Felicia R., Arlington Heights, IL