Tomorrow
May 26, 2011
Damp walls surround me,
encasing in them
all the
hurt and
hopelessness and
helplessness
I feel.

"Sarah."
"Ben."
they run to me
not understanding
I am a million times
more afraid than them.

Reach in my pocket
and pull out a
piece of bread
This is what we have left.
How? Why?
I was always good,
always kind,
always fair.
But him.
Him.
I won't say his name.
There is nothing left for me
because of him.

All I have
is an alley corner
with two kids
huddled up against me.
No car.
No house.
No money.

Tomorrow.
Tomorrow we will go.
to a shelter,
they will help us,
right?

Tomorrow.
Tomorrow we will go.
Tomorrow we will start over.
What will I do if
tomorrow


never comes?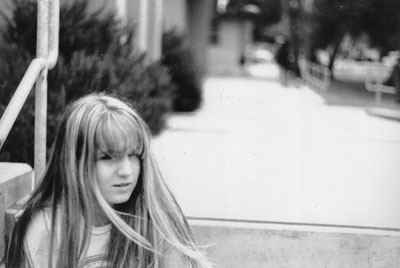 © Alyssa R., Pacific Grove, CA