The Horse
May 16, 2011
Horse, Horse, running as fast as lightning.
In open feilds, it's a little frightning.
What strength, sprit or pride
Could bind together the hind of a life time.
In the darkest day of the night
I see the you shinning through "oh so" bright
Horse, Horse, the most independent of them all.
You know it's true when wind wispers your call.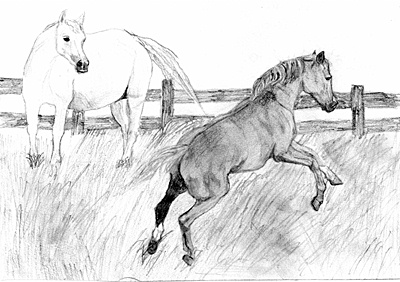 © Chelsea R., Ashland, WI