The Tree Climber
May 15, 2011
Serenaded by a breeze,
Kissed by a glint of sun,
Rough bark against my
Palms.

Ground disappearing below,
The sky growing closer,
Hand over hand still
Climbing.

Greeted by the birds,
Hiding in the leaves,
Shuddering at the
Intruder.

Looking down at the world,
Trying not to think,
Of the distance below
Me.

Settling on a branch,
Shutting my eyes in peace,
All alone except for my
Thoughts.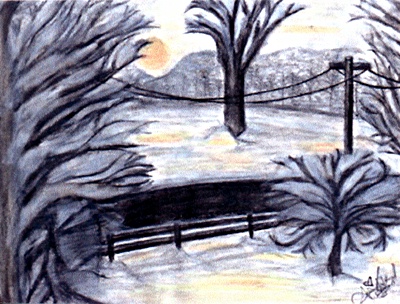 © Amanda W., Nanty Glo, PA