Body Thermometer
May 23, 2011
There's a cold fire in my chest.
It's hot from the swelling
Of pain and love
And cold from the hole
Where my heart shrinks steadily.
I love fire.
And the way it makes me sleepy.
My dreams are always better
When the smell of smoke
Clouds my thoughts.
I hate this cold fire.
No matter how much it burns

And burns


And burns
I stay cold while my dreams stay clear with thoughts
colder than the fire that burns.
There's no smoke to frost over
his face in the fire's light
I pound

Pound


Pound
On my chest to put the fire out
And my cold heart continues to pump warm blood,
But the temperature still doesn't change.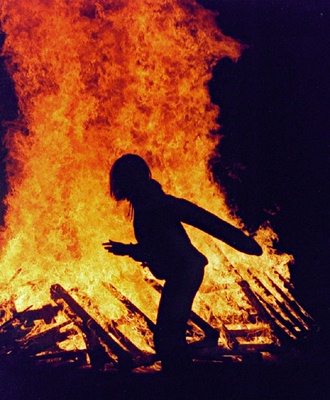 © Hali S., Robinson, IL