Welcome
May 26, 2011
Silver threads weave
a shimmering pattern.
No needle.
Just thread.
Lines of thought and wonder.
Color?
Like the skin of a bubble.
A swirling mass of
Rainbows.
Not mixing.
But dancing round each other.
A sort of celestial dance.
Never touching or polluting.
An endless waltz…
There is no substance here,
no solid concrete ground.
Only lumps of half cooked thought
And drifts of memories, piled up like snow.?Where is this strange and wonderful place?
The answer,
Is my mind.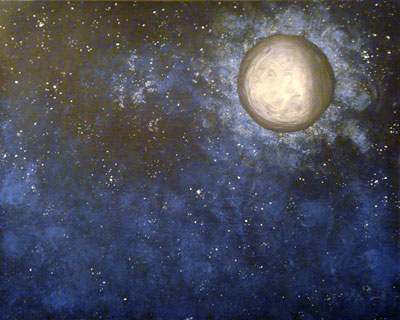 © Allison H., Vancouver, WA