Drowning
May 8, 2011
Loneliness.
Just a normal day.
Hold me in your gentle embrace.
Keep me company; you're the only one I have.
Whisper.
I know they hate me.
You let me know all to well.
Please.
Don't let me go.
I can't live without feeling you.
Numb.
No feelings left at all.
Sharp.
I feel you against my skin.
Silently telling me it will be okay.
Bringing along crimson tears in your wake.
Slowly.
I feel something now.
Pain.
Yes that is still a feeling.
Love.
What is that?
Hate.
I know you all too well.
Your words always haunting me.
Circling me, and pushing me down until I've got no air left.
Drowning.
The pool seems to have no bottom.
Gasping.
The words fill my brain.
They are the only thing I think of.
Darkness.
My ever present friend.
Thanks.
To all those who have told me I was never enough.
To those who told me I was a waste of space.
To those who told me to kill myself.
To those who told me I was fat.
Thanks.
It is just the repetition of my own thoughts.
Sorry.
I'm leaving.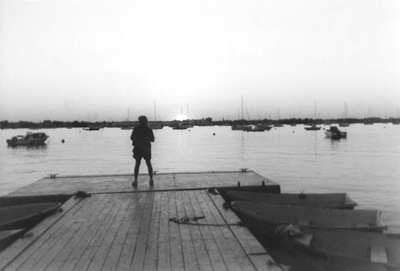 © Lindsey D., Marblehead, MA