1:48 AM
May 9, 2011
It's 1:48 AM
On a Thursday Night or a Friday Morning.
I'm thinking of you.

Your music notes.
Your curled toes.
Your mud-pie moats.
Your suicide rose.

Are you sleeping?
Are you dreaming?
Of me?

I'm thinking of you.
I'm dreaming of you.

You stand on a ladder.
There's a wrench in your hand.
You reach for a lotus flower.
You're falling into sand.
You're never going to land.
You're floating on the breeze.
You're saying words like Sophocles.
Those words turned me.
Honey, you've turned me.

My hand is on your shoulder.
My laughter's in your hair.
I'm pushing Sisyphus' boulder.
I'm getting nowhere.

I love you.
I love you.
I love you.

I don't even know you.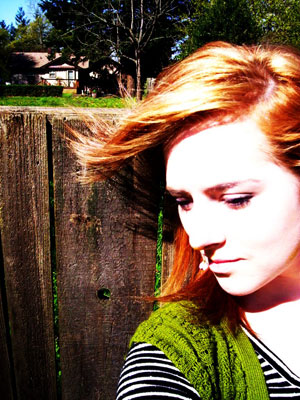 © Anna K., Portland, OR