Oneness
April 23, 2011
One Life.
One Soul.
One Heart.
One Being.

One Mind.
One Start.
One End.
One Meaning.

One-less
Hopeless
Staring At The Ceiling.

One-less
Heartless
Trying To Find Meaning.

One Heart
One Mind
One vision.
One Soul.
One Start.
One Religion.

One Love.
One Hate.
One Solution.

One Scar.
One Power.
One Conclusion.

One Fight.
One Problem.
One Confusion.

Peace Is Seen,
Where Love Is Shown.
War Is What
We've Come To Know.

Let Us Reach,
For What
Isn't There,
Let Us Focus
On Repair.
Let Us Preach,
The Vision
The Speech.
Not To Fight,
To Live In Peace.

Defeat The Negativity.
And Re-spark Minority.
To Respond The Student,
And Rebuild The Energy.


Lets Better Science
And Preach Hospitality,
Lets Stop The Violence,
And Prevent Ourselves
From Casualties.

Peace Is Being Oneness,
Only Found
Being One-less Ignorant.
Equivalence;
Trust In Happiness
To Set You Free,
From Everything
You'll Never Be.
Only Then
Will You Find Peace.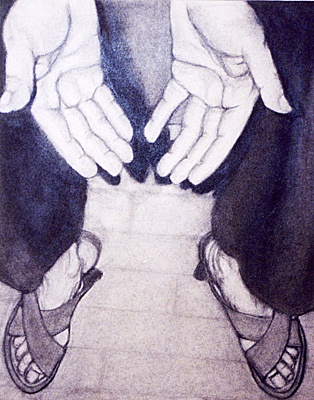 © Daniel R., Cicero, IL