Puppet
April 22, 2011
A puppet on strings
perfectly describes this me i see-
in control of everything?-
only what you think you see

Look closer at the mirror,
tell me what you see.
A silver line of glitter,
a long thread of beams.

But oh how those threads
filled with a cunningly still scream
invisible to the private eye
no where to be seen-you see

Naive-an audience watches

the show
The puppet's agony they'll

never know.

Justified? yes?
By thoughts of protection.
Misguided? Definitely!
Smothering is more of it.

FOR I AM, JUST A PUPPET ON STRINGS, THE HIGHLIGHT OF MY PARENT'S SHOW.


HELP ME CUT MY STRINGS.!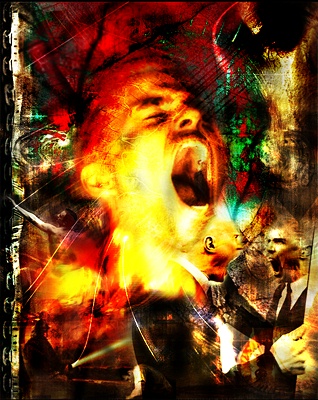 © Mark P. Woodside, NY