4/23/11
April 24, 2011
Black cherry ices leave my teeth coated in
A blood red varnish;
You tell me to stop squinting as
We lie against the rock bed.
You start to build a castle, using
The cup the ices came in;
The spoon serves as your shovel,
We clear the dunes of sand;
Four spires and a watch tower,
A mote wrapped all around;
We wash ourselves in the filthy water and
Watch the dead crabs float on the surf.
Ospreys dive and wield their catch
As you kiss my windswept hair.
Later, I suck sticky mango juice from my fingers
On the walk from my car to my apartment;
I wonder if our castle stands,
Or if the tide has taken us away.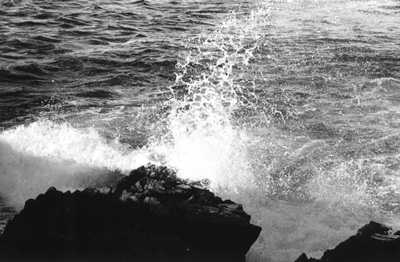 © Shira B., Marblehead, MA