My Dream
April 5, 2011
I have a dream that one day my poem will be published in a magazine.
Not just online or in some school newspaper.
But in a real, official, hardy copy paper that is printed with a machine.

I have a dream that one day my English teacher will be proud of me.
Not for a 350 word essay I did hopped up on caffeine and handed in two weeks late.
Or for some seventeen words I mumbled in class on the analysis of Frankenstein.
But for a well thought out poem I cared to write on Halloween.

I have a dream that on day I will get a higher grade in English class.
Not some A minus or eighty nine.
But an A plus that will make me worthy of obtaining energy from adenine.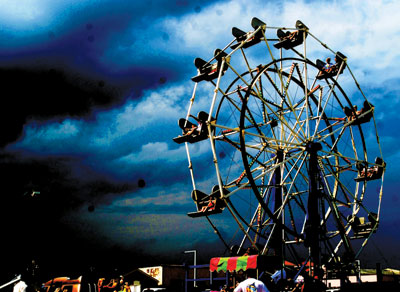 © Louis F., Norfolk, VA