Remember
April 4, 2011
Remember.
Those bold deep eyes,
I remember when we went to the library,
park,
family's house,
jobs,
holiday party's and more.
Even that wasn't normal.
Everyone
I knew
had something different
than my history.
I remember being at his
house, but
never all together.
Why?
Why me?


Just remember
those perfect days
because they were
limited.
Maybe even only
six months.
I don't remember that.
only
the short time he
tried
to make it up to me.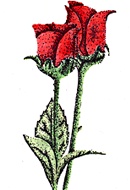 © Sarah M., Phoenix, AZ