How do i lve thee, let me count the ways
April 5, 2011
I love the smell of your hair
I love how you sit there
I love the stare you stare
when you're in your lair

I love how you're so bleak
I love how you speak
I love you from your toes to your cheeks.

I love you like this
man! i Love your kiss
And even when you hiss
I could still lengthen this list

Oh how I Love thee, let me count the ways
I love how the rays
shine upon your face
And after all these days
you still find ways to amaze

I love you from here to there
I love you everywhere
If you only knew how much i care.

I am yours and you are mine
my love for you could never fall behind.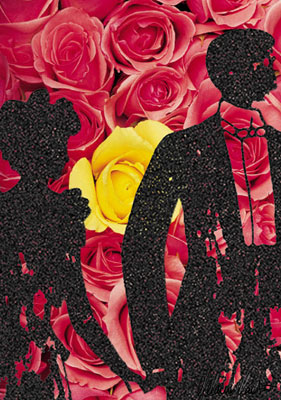 © Melanie M., Hendersonville, TN