Aly's Issues
April 2, 2011
Scars upon scars,
pain beyond pain.
No one knows she's going insane.
You don't know how she hurts.
You don't know what she deserves.
Aly looks in the mirror,
fat is all she see's.
Ugly face.
Ugly thighs.
Ugly, chubby knees.
Aly grabs her razor,
best friend at the time,
and carves the words,
"I'm fat,"
into her mind.
She can't erase her past's mistakes,
but she can get rid of
what she just ate.
A simple gag,
and the pain is gone.
A simple gag,
as ugly falls.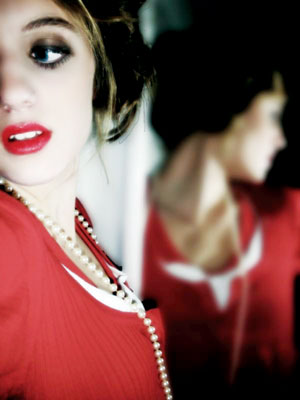 © Matt S., Taylorville, IL