The Situation
March 25, 2011
The lovely fog
roared through the rain forest.

Smearing blind velvet eyes
in the tropical season.

Bliss crust showering
the ungraceful carpet of decaying leaves.

Animals scattered
W I L D
like cions in a purse.

Evil prowling
through the terrified animals.

Domination felt
through the large kings
of the jungle.

Middle class mammals meander about
their senses heightened for murderous creatures
that stalk on the dark forest floor.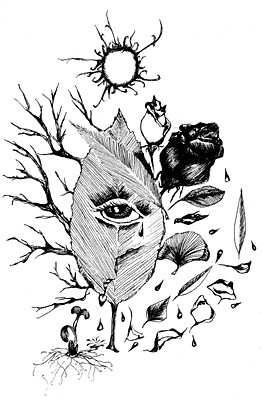 © Cara L., Cheney, WA