Until I Can Claim Myself "Mine"
March 31, 2011
I see glimmers of what
my fate is.
It astounds me how
we all fall short of greatness.
The trapping impatience
remembering the past
in fleeting traces.
My mind races
scrambling to attach
names to faces.
Anger blazes.
Happiness grazes.
Adventure takes us places.
So up we go
for it's all we know:
To fly so high,
then sink so low.
A mind already grown.
Body doesn't match the mind.
So my mortal soul I refine.
I file and grind until
I can finally call myself "mine".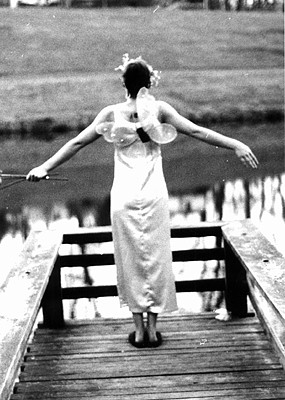 © Jessica T., Cincinatti, OH