Shining stars
March 31, 2011
Its dark,
Night time stars occur.
Only when its clear.
They could be gone,
And you could wonder why their not here.

Find my stars,
The ones that sit above my sky.
The sky above my head,
The sky I look up to with my eyes,
Find my shining sky's.

These sky's don't belong.
The sky's from a stormy day.
The day without sun.
When I see no light from the sun,
There are no stars.

But a day comes,
Where you will see a glowing sky,
Where the stars will multiply,
They fly,
Beyond mine.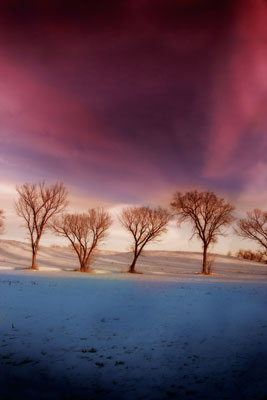 © Elizabeth H., San Bernardino, CA