Old Puppy
March 28, 2011
Golden fur, once rusted red,
Is now tinged, a paled gray.
Your chocolate colored eyes
Dim, fade, glisten with your blindness.
Gentle kisses from your slimy mouth
Are fewer and fewer as the days continue.
Your master once rode you,
Painted you, the ferocious dragon,
Majestic stallion, in his mind.
Now, he's got other things
Going through his head.
The cats you used to tease
Watch you with their round green eyes,
And sleep by your furry side.
My little puppy, once racing around,
Always kissing and watching and protecting,
Is slipping away from me.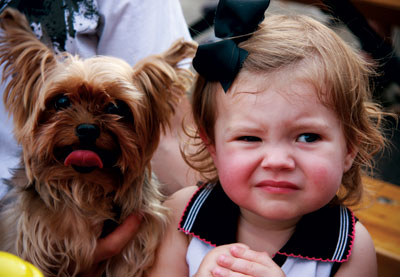 © Julianne D., Louisville, KY