Damon
March 28, 2011
He has the voice of an angel
with liquor on his breath.
A rich, rumbling gravel,
moans and whines.
Melodies pass through his lips,
stubbled and chapped,
like ribbons of smoke that wisp through the teeth
that bite cigarettes.
Rough hands cradle the body of his guitar
and massage its neck.
His fingers strum the strings
as he murmurs sweet nothings into the microphone.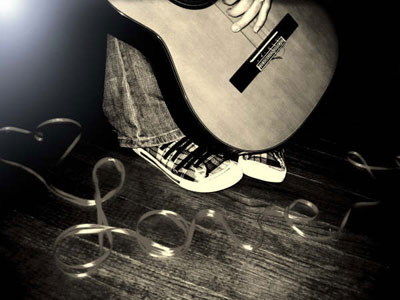 © Leah C., Grand Island, NE