~Home
February 27, 2011
I sift the sand through my fingers.
Soft. Smooth.
Like velvet.
The sunset is beautiful,
Slowly dropping below the horizon.
He comes over and sits beside me.
I put my arm around him.
"You know," I tell him,
"You're my best friend."
He barks.
I laugh, and bury my face in his fur.
He rests his head in the sand.
He spent the whole day chasing seagulls,
And charging through the waves with me.
We ran after each other,
Barking and laughing the whole time.
I take my face out of his fur,
And scratch him behind the ears.
He wags his tail,
And I whisper in his ear,
"Come on, boy.
Let's go home."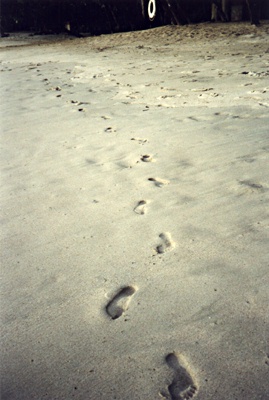 © April W., Rogersville, MO