Shadows
February 23, 2011
The walls were swimming with shadows,
Trying to claw their way out.
I could hear their tap...
tap...
tapping.
Trying to tear their way out.

I sat and watched them.
Laughing...
Mocking...
Knowing they'd never be free.

They screamed their retched screams,
Refusing to let me pass.
I clawed my wall,
Trying to find a way in.
Blood stained my fingers.
Smearing on my walls,
Still I clawed.
Tearing...
Ripping...
Guaging with everything I had.
I named her Serafina.
A shadowed figure erupted from the wall,
And I swallowed her.
Forcing her to share my body.
She controls me now.
And I turn and watch her smile at me.
I see her turn and walk from me.
And I bang on the wall,
Tap...
Tap...
Tapping.
Trying to claw my way out of the wall.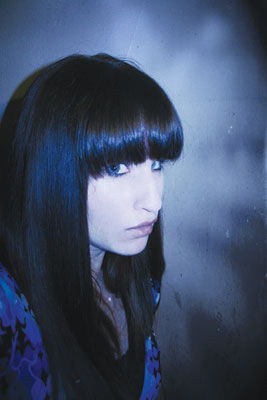 © Monica L., St. George, UT