Magpie
February 18, 2011
Blaring light hit my eyes
As your call rang fresh
And hung in the sunrise,
Your face half blue-black and flesh.

Amid split ends I could see,
The trees quiver in reply
And new wings beat shrewdly
Into first light.

You landed firmly in the brushwood
And the dew that resided made you shudder.
I noticed from where I stood
And I ran with my ragged bedspread, my heart a flutter.

You'd be mine forever.
We'd rest under a canopy of autumn leaves.
Our breath would show when the air grew bitter.
We'd watch you the busy spring bees.
You'd splash in the birdbath, the sun made your wings glitter.
But we'd always return to the same cluster of trees.

I constantly left a window open,
Though I always expected you'd return.
I'd watch you take off but my throat would still stiffen,
And my eyes would heave with concern.

And with each fleeting year
Your calls were less frequent,
And your emotions were unclear.
I said my last goodbye, unknowingly.
And you'd be in the sky forever.
My eyes would be forever dreary.

I'd sit alone, surrounded by our trees as they grew with me
And the flowers danced to the wind's cry.
You were where you'd always be,
Tracing ellipses in the sky.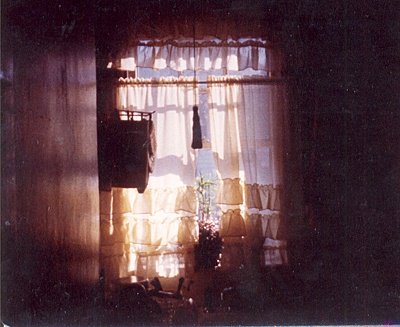 © Michael G., Glocester, RI