Church
February 15, 2011
Crumbling,
they lay kissing the floor
bloody and broken
as God takes them.
Their lives cut short
by an unholy explosion.

Outside.
Blacks and whites
merge
Parent's sing out
telling their children
not to fight...

Raging riots
scar families.
Tears fall
slowly
spattering faces
Sunday school ends early
at the
sixteenth street church.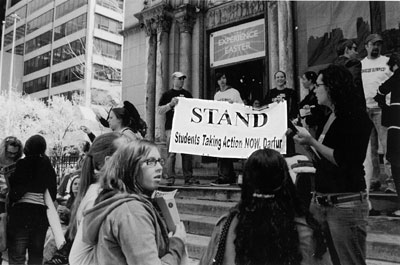 © Meaghan M., South Portland, ME