Flame
February 16, 2011
Hope is the little spark
That kindles the steady fire of optimism
Which ignites the passionate flames of belief.

When the storm blows in
And the spark won't catch,
Raise your eyes towards the heavens
And seek lightning – the powerful bolt
That sets trees ablaze, despite the rain.

When the flash echoes in your eyes,
Remember that the lightning
Is created amongst the raging clouds of the storm.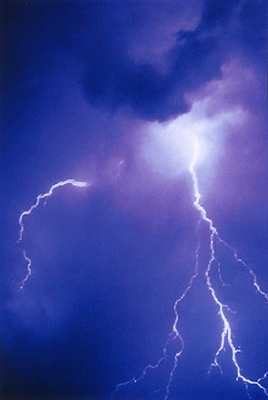 © Steve A., Goodyear, AZ