..One
February 16, 2011
One smile.
One twinkle in
The stars of happiness.
Holds no value.
Priceless.

One day.
One drop in
The puddle of life.
The same.
Different.

One person.
One piece on
God's chessboard.
Playing our roles.
Rebelling.

One failure.
One stone in
The road to success.
Everything.
Nothing.

One memory.
One blade of grass in
The fields of time.
Short-lived.
Everlasting.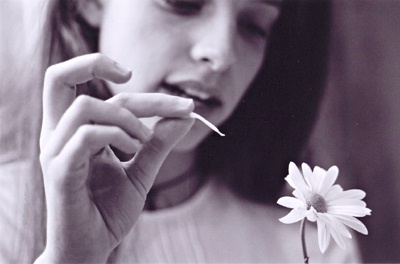 © Emily B., Houston, TX