Lunch Break
February 13, 2011
they sit alone
at lunch
at their own tables
eating as slowly as possible
a wall of silence around them
reading
scribbling furiously
on paper napkins
knowing that in ten years
they won't know the
laughing
smirking
hair-flipping
popular
annoying
jealous-making
kids.

but they wish they knew them.
anyway.

sometimes they eat in the bathrooms
thighs pressing against the warm tiles
their lunch next to them
silent screams of graffiti
living on the wall.
they itch to be sitting at a table
with another girl or boy
not sitting in the bathroom
eating in shame
hiding from the others

alone.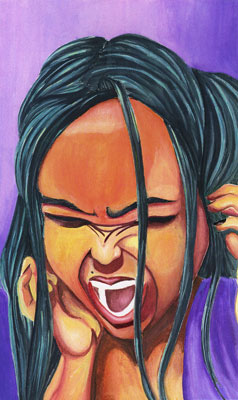 © Kriztille J., Briarwood, NY