Flirting with the Monster
February 13, 2011
Line up your regrets before your eyes,
Point out each one he forced you to make.
After a while you cannot recognize
The monster's sin.
He crawls inside,
Leaves his scars,
With his claws he pulls
You in.

There's no flirting with the monster.
You're trapped once you've begun.
Go ahead, suffer by his side in hell
Or dance with me out in the sun.

There's no scheming with the monster.
Either you're in or you are out.
The choice is yours now:
Here's to hopes and dreams,
And there's your life without.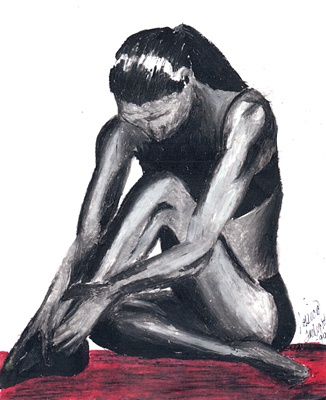 © Jessie Y., Ahwahnee, CA