Something Has Been Lost
February 6, 2011
Have you ever felt the breath
Blown off an angel's wing?
A quiver past your heart,
A shiver of a zing.
To wake up your slumbering,
For good or tragic ends.
Teardrops on your pillow,
A clean slate, to make amends.
The tremble fits a song that fits
All that's going on.
The memory of something that's past,
Long, forever foregone.
I have felt the angel's breath,
That makes my heart beat slow.
Something must have been lost,
But what, I do not know.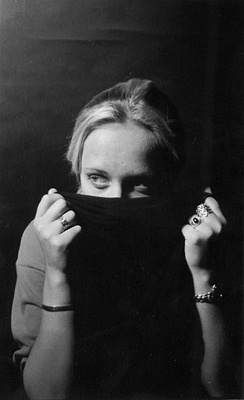 © Hadley B., Marblehead, MA