Calypso's Catastrophe
January 26, 2011
Sun Speckled
The scorpion on her desk
Gives a sense of danger
On-edge and almost anxious.
Itching to break a rule.
The closest,
Almost empty
Quite like herself.
Truly dark soul
Lies in that closest,
Slipping by her
Every chance
It gets.
She doesn't let it out,
It will remain inside.
Cuddled next to herself,
She feels nothing but
Warmth.
The blanket covers every inch of skin.
She sees daylight,
Rays of sun
Trying to reach through the pillowy surface.
Trying to make her happy.
"Oh, I just can't wait…to be king."
Is all she hears coming from a small box
In the corner.
The box glows, and happy animals
Dance and sing
Back and forth
Pg. 2
Across the screen.
She removes herself.

Radiating Nighttime Elves
Half nocturnal
Half radiating sunlight.
Half nighttime elves.
Half daytime warriors.
Half in love.
Half secretly wishing for something else.
Half waiting.
Half me.
Half you.
Half effort.
Half neglect.
Half holding on.
Half tearing in two.
Half of me.
All of you.

In Others' Company
He wants to be
By the ocean.
Everyone watching.
Sand burning
Bare feet.
Quickly,
Dive.
No apprehension.
Into the ocean.
With you.
Pg. 3
Eyes as candles
Light up when he sees.
Everything illuminated
From the moment
His eyelids unveil:
Absolute brightness.

And the moment they're gone;
Gone forever,
Is when you don't know what to do.
Lost in utter
Darkness.

Infinity
The sun should shine.
I don't have to exist outside
This place.
And the sun should shine
Just give it time.
That bridge,
It's burning.
Just like all the rest
Have.
The sun should shine.
Just wait.
We could give it time.
So much time.
The skin on your knees
No longer there.
Leave everything to me.
Dear,
Pg. 4
It's fine.
The sun will shine.
So much time.
Don't say it.
I already know.
Time?
Did you know he
Was capable
Of change?
All the time.

He's gone.

Time is up.
The sun was always shining.
I couldn't see.
Waiting for something,
"Something" was already there.
I left.
Not one hint
Of regret.

Tales of Thomas
And so the day begins.
She slips a yellow t-shirt
Over her head.
Ripped tights,
A pair of cut-off shorts,
Green chucks.
The first step out the door;
There is no
Pg. 5
Going back.
That step,
Will always be the turning point.

There he's waiting.
Swimming on a skateboard.
"Do you want a fish?" he asked.
"Yes…"
And so three lucky fish
Set free that day.

Calypso took her under.

Wishing rocks.
They both kissed their rocks
Goodbye.
Into the waves.
Each secretly making the same wish.
Sprawled in the sand,
He kissed her.
Their wishes granted.

There she lay,
Completely,
Unconditionally,
Perfectly,
Under Calypso's control.
Inch
By
Euphoric
Inch.

Pg. 6
Skip a beat.
There they are.
In their tent.
The world outside,
Still beating.
They hear the pounding;
Beautiful music.
People laughing,
Fountains of water
Splashing.
A ray of light catches
Her eye.
She laughed
At his seeming
Innocence.
There,
In that very tent,
The line of light
Glowed.
Brighter, brighter.
Blinding.
"I love you," he said.
And with all her might,
She believed every drop.

Calypso laughs.

Two beats later,
It's not fair.
The line has dimmed.
Pg. 7
But it hasn't.
Just a weak spot.
False alarm.
And the next beat,
It's as bright
As ever.

Reborn,
And new.
It's all right.
Deep feeling,
She's different.
The person who changed
Everything
Always standing
Alongside her.
Holding her hand,
Change felt good.
Deep breathing.
Let it soak.
Absorb every ounce.
Every particle.
And call it what you want.
But she always knew.

One beat.
They're dancing,
On. Into. Through.

Beat.
Snow.
Pg. 8
White all around.
Her birthday,
Approaching.
She cruises by
On the other line,
Him.

Her walls had already
Crumbled.
He was inside,
So utterly close
She could feel his
Body heat
Radiating
On her skin
From miles a way.
On the other line,
He suggests it's time.

And her whole self
Flashes by.
She blinks once,
And lets the line
Fall.
Fade.
Fail.

Calypso's work is done.

He is splendid.
She is,
Pg. 9
Comfortable.
Apathetic.
But, comfortable.
She'd rather
Feel nothing at all
Than watch that line
Fade further.
She has so much left.
She has worked too hard.
Waited too long.

"Thomas,"
She says,
"You've only missed
Two beats,
It's not too late.
We're
Not
Too
Late."
She begs.

Did he see her?
No.
She's already faded.
Transparent,
Not there.
Unheard.

And just like that
Calypso has already replaced her.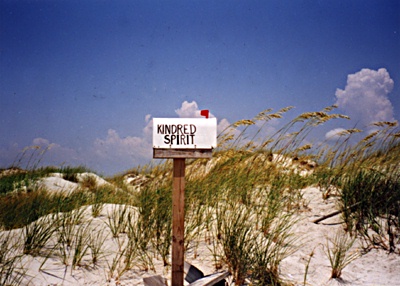 © Logan C., Clemmons, NC