Blink
January 26, 2011
Piercing
Shards of glass on a clear open sea.
Like lightening,
Exuberant terror
Flashed
Across my eyes.
Pain
Injected into the sole of my foot.
I broke down.
Crouching,
Aching,
Screaming.

Blink.

Squatting over daffodils,
I inhaled beautifully toxic scents.
The pain in my feet,
Gone.
The nightmare,
No longer living.
With glee I jumped up
And sprinted across a field of flowers.
Wind,
Blowing through my hair.
Sun,
Baking my skin a dark brown.
Grass,
Tickling my ankles as I whipped past.

Blink.

The grass grew to trees
Lined with dark shadows from beneath
My heart beat heavily
And my pace became a slow drag
I'd run too far,
Looking back
All I saw was darkness
Tears surfaced and
Hopelessly,
I sank down next to a grim tree
Hugging it desperately
For a sense of protection.
I closed my eyes
Wishing,
Wishing,
Wishing.

Blink.

Fluttering my eyes,
I realized I was no longer wet,
Nor cold,
And my arms were wrapped around…
Not a tree
But a boy;
We were surrounded
By clothes
Misplaced out of drawers,
A cozy looking bed,
And old pizza boxes;
A smear of bewilderment
Ripened onto my face
What was I doing here?
"Shh, you don't have to say anything"
He responded to my thought
And grinned
He kissed me harder
Pushing me onto his unmade bed.
Blink.

Gravity's pull
Restrained me from another kiss
And into water I was consumed.
Blue.
Tropical blue.
Curiosity filled me
And I began exploring the sea's underground.
Fishes of many colors
Brushed their fins upon my back.
Sharks glared
With suspicision as I passed by.
But the lower I got,
The more pressure
I began to feel.
My whole body numbing,
Aching for normality.
Vigorously I swam upward,
Breaking through the waves,
Searching for air.

Blink

"Just take deep breaths"
The nurse,
Hovering over my stretcher
Smiled encouragingly.
"It was just a nightmare."
A quaint,
Relieved,
Nervous,
Laughter left my mouth.
Her latex gloves picked up a large needle.
Grinning with morbid euphoria.
Helplessly I wiggled,
Attempting to move.
Just then realizing I was tied down.
"This won't hurt a bit."
Howling with amusement,
She pierced my skin.
My eyes rolled back
Bringing the moment to a stop.

Blink

My headache lingered.
As others in the drug house were
Still flying about.
And the twitching refused to
Relieve its duties.
Longing to reach
The high of my life
I searched dynamically
For a ripe vein waiting to be hit.
Moments later
My heart
Slowed.
The quiet whispers of others
Grew unbearable,
Echoing screams in my head.

Blink

The screaming,
Crying, and
Chanting continued.
Pete Wetz,
Loving the attention,
Ripped off his shirt.
The crowd went silent,
Disgusted at the sight.
The crowd,
Filed towards the exit.

Blink

His breath,
Hot upon my bare neck.
This stranger,
Following me since I stepped into
This damn store.
I shuffled towards the register,
Eyeing the cashier.
The man slipped his hand over my mouth,
And his other on my neck
Dragging me back.
Then dropping me.
The man ran,
Leaving my skull
Cracked.
The cashier looked over,
Glossy eyed.
She looked past my
Unconsciousness
Dazed and tired
After a long days work.

Blink

Suddenly,
The grocery store
Was gone.
Flat on ceramic tiling
I laid.
People of many races
Huddled over me
And dizziness held me there.
Blood
Slightly dripping
From my nose
Backpack's items sprawled
All
Over.
My opponent slapped me again
Again
Again
Again
Wishing
Wishing
Wishing

Blink

Fields,
I remember this.
A single daffodil
Growing into my happiness.
My feet felt
Free to run.
I was back
To my life.
To the real world
The sun,
Smiled down at
My restored self.
And a simple grin
Crossed my face.
No more pain,
No more tears,
No more hurt…
Sounded lovely
Except no more discovering,
No more surprise,
No more blink moments.
The gold glistening letters
"A Book of Wonders"
Beckoned me,
Its hallucination laced pages lit up,
Asking for just one more voyage.
This mysterious book,
Takes me from moment to moment.
It's book of dreams,
Nightmares,
Fairytales,
Love letters,
Memories,
Short stories,
Maybe one more time
Just one more journey
Breathing in,
I opened the book to another adventure.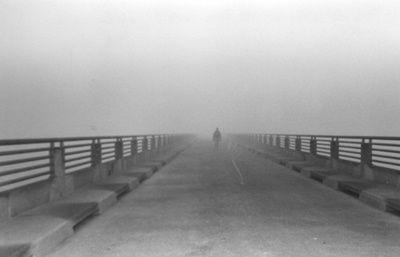 © Becky G., Westerville, OH