Me Against The World
January 8, 2011
I' M JUST A GIRL, NOT A MACHINE.
I'M NOT PERFECT, I'M JUST ME.





Can't sing, can't dance, yet I do anyway.
People call me a fool, but I say "no, I'm just me."
I might seem like an ugly duckling,




But inside, my heart screams "beauty".
I'm fun and I'm nice, but people see right through that.
I'm smarter than the average worm,
Cooler than ice.
I may seem like a freaky weirdo,
But hey, that's just me.
You can't change me, nor my future dreams.
In society, I'm lower than low.
I' m just a small person, in a world of popular giants.
But I don't care,
You could say whatever,
'CUZ I'M NOT LIKE YOU, MY DEAR-
A SELFISH, MEAN AND GREEDY SNOB.
No, I'm really, just me, going against the world, of unbelievable people.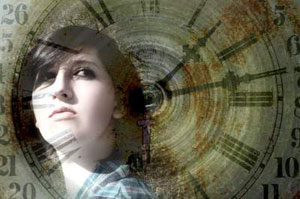 © Ryan K.