A Pretty Picture
December 30, 2010
Golden hair falls in perfect layers
around deep blue eyes
and pink lips.

The white tee shows off
the curves of her slim body,
jeans hugging her legs just right.

A beautiful girl,
with a sweet smile
and easy laugh.

But her bright eyes don't see
the envious glances from other girls,
or the stares from boys.

She only sees
the boy who stole her scarred heart
not noticing her longing blues.

The gorgeous girl isn't wanted
for her compassion, or choices, or beliefs;
only for her hips and lips.

So no one followed
as her desired legs ran away
from another disappointment.

And no one saw the tears
that fell down her pretty face,
as her heart broke again.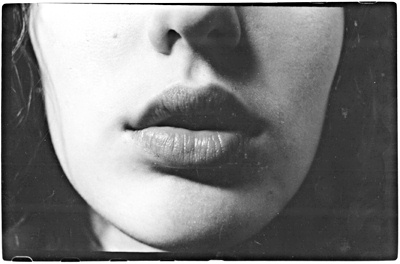 © Samantha A., Southbury, CT