My Best Friend
December 21, 2010
We're always together
like separated siamese twins
so close that we are sisters,
and we read each other's minds.
We stand on tables
and sing our favorite song
We live so far apart
But we're always so close at heart.
I see the twinkle in your eye
and I can't help but smile
as you cheer me up
when I'm down.
You raise me up
and I raise you up
You're my best friend
my sister
my amiga.
Best friends since 3rd grade
Best friends forever!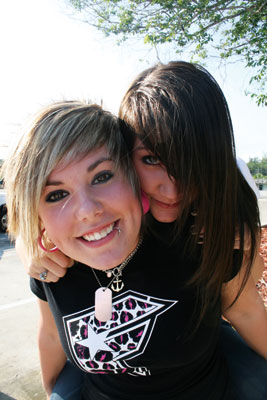 © Ansley F., Tifton, GA