The NEW Kid...
December 15, 2010
Walking in the halls...
Feeling like a complete outcast...
just wanting the day to speed by fast...
but the real sad thing is...

I dont feel comfortable in my own skin
and i stick out because i am the new kid
but all i want is to blend in...
I see all of my other peers laughing and enjoying there high school years...

But not fitting in is my worst fear...
I try and concentrate on my education
I try to keep my mind occupied
But I can't...
All i can think about is wanting to fit in and about making friends...

I am not one of those original high school students you see walking in your school halls...
People look at me and see the scars on my arms and they judge by what they think is me...
But they dont know me...
all they know is is that i am the new kid

I sit here wondering why i am not like the rest...
why I feel guilty for doing what teens normally due these days...
Why i cant be a normal teenage girl going to high school...
Why i can be that skinny popular girl that everybody wants to be like and everybody likes and adores...

Instead of being that skinny popular girl or just a normal teenage girl i am the girl with the scars on her arms or the girl with the f***ed up family and f***ed up life...
a girl that has an alcoholic mother and a drug addict father...
I just dont understand why i cant be one of those kids who have a mother and father who are there and who will love you and support you no matter what...

In this school i am nothing but the short girl that can be used for an arm rest...
nothing but the overweight girl and no one of those skinny pretty ones...
I am the girl that looks like a tiger with my scarred up arms...
I am the weird girl...that's not rich and cant afford those designer jeans...
Instead...I am just ...
The new kid...

but the real question is is that all i will ever be?

The new kid...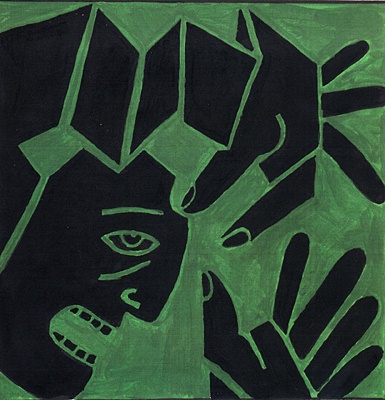 © Hilary L., Oakhurst, CA