Untited...
December 17, 2010
In cold blood
She lay.
Struggling to breathe,
Tears falling.
Stars and Galaxies
Getting closer,
Fading out,
Then coming back.
Too tired.
She must sleep.
Close her eyes
On this world.
Open them in another.

He holds her head
In his lap.
Stroking her hair,
Catching the tears.
She looks above,
Gasps.
She grabbed his hand,
A grip like ice.
Then she fell asleep.
He pounded.
Pounded.
Pounded;
On her heart.
Hoping for
One Miracle.
Crying out,
Screaming,
Cursing the
Sky!

A tear dripped from
His mourning visage.
He clutched her to
Himself.
"Never let go.
Never give up."
He uttered.
"My love."
His wings opened.
Their glorious
Darkness
shutting out every
Star in the sky.
He flew higher.
Higher.
Higher!
He could touch
The Moon if he wanted to,
or reach out and pluck a star from
God's Canvas.
But no.
He continued on with grim determination.
If he had to,
He would steal back her soul.
But he began to
Choke.
His wings faltered,
Strength failing.
He was falling.
Again.
Reliving his
Fateful Choice.
The nightmare he dreamed of
Every night.
The day he was
Banished from
Home.

At first,
she felt utterly nothing.
Like being asleep.
Then,
A voice called out to her.
Her name was being
Sung.
"Hallelujah."
They said.
Laughter,
Smile.
Home.
It felt like Home. Light began to clear,
like a dissipating fog.
A shape,
A man.
No.
Not a man.
It had
Eyes,
Lips,
Face,
Hands and feet.
But no man.
Arms spread wide,
Must be bigger than
the world,
But small enough
to hold her.
Never seen him in her life.
But he seemed so familiar.
She ran to him like
She runs to her father.
The warmest, sweetest
Most reassuring embrace.
It smelled like
Trees,
Honeysuckle and Jasmine,
Water,
Sky,
Stone
and fire.
Then salty tears,
Blood,
Sulfur,
War,
Fear.
She trembled
Tried to back away.
It held her
Fast and tight.
"Be still, child."
Its voice vibrated the air.
"What are you?" She whispered.
"Let me show you."
It took her
By the hand.

He was thrown to the ground.
Hysterical and broken.
He gripped the ground,
Ripped up the grass,
Threw it up and
Moaned in pain.
Her shell lay beside him.
He crawled over to her,
Combed her hair,
Cleaned her face,
She look asleep.
He laid down beside her,
Rocked her in his arms,
and slept.
Dream of her
Haunted him.
She smiled,
She laughed,
She sang
and cried.
He woke with tears rolling down
His face.
"Come back," He cried.
"Come back.
I cannot die,
But I cannot live."
Without her.
She's gone.
But he turned
an angry eye yo
The Heavens.
"I'll get you back.
I will."

"What may I call you?"
"Simply Father,"
Vibrated through the air.
She had so many
Questions.
It seemed she needed
All the answers.
"I've never seen you but
You seem so familiar."
It smiled warmly.
"You have seen me before.
I am in all things.
I am everything."
Then she saw how.
Eyes of twilight,
Hair of sand,
Hands of bark,
A smile of sunrise,
The stars gleamed in
his eyes,
The sun shined forth
From his brow.
"What will happen
to my love?"
She remembered his tears
as the world faded.
It looked sad.
"He has rejected me.
I am always open to him.
He can come home
Whenever he wishes."
She was confused.
He spoke of Father as
Unmerciful,
Distant,
and cold.
"Let me see him, Father."
She fell to her knees.
It lifted her up.
"He can see you
whenever he wishes."
Tears came to her eyes.
"But, Father, he believes
you are worse than Satan.
He is stubborn.
Let me see him, Father.
Convince him to accept
your light.
I need him or I cannot
be happy."
It seemed to think for a moment.
"He tries as we speak to
reach you.
He cannot enter
without forgiveness
and acceptance."
"Let me try." She said.
"There's no going back, child.
You cannot return to your body.
It is long past time for that."
She fell to her knees,
cried into her hands
Hopelessly.
"You do not need my help, however.
There are other ways to reach him."
She looked up,
"How do you mean?"
It smiled gently.
"How do you see your
loved ones after
they have moved on?"

He slept fitfully.
But eventually
dreamed smoothly.
She came to him again.
Tears fell down her
face.
"Why do you cry, love?"
He wiped her tears
With his thumbs.
"I've missed you so much."
She gripped him
tightly.
"I know."
He whispered.
"You have to stop this."
She looked in his
Eyes.
"You must stop
hurting yourself.
I know what
you're doing."
He looked
wounded to her.
"Do you not want
to see me?"
She hugged
him tighter.
"If you want to
see me again,
you must forgive
and accept.
You have to
forgive Father,
beg for forgiveness.
Accept your mistakes
and God himself.
Only then can you
enter."
Her words
stung.
"I cannot"
He looked away.
She stepped
back.
"We cannot be, my love."
A tear slipped
down her cheek.
Such hope
now deflated.
Anger flared
within him.
"I can get
you back.
I know I can."
He swore.
He promised.
She glanced sadly
behind.
She no longer
belonged
on Earth.
No longer
home.
"I cannot go
back.
I do not belong."
It was like
a magnet
behind her.
Growing
stronger
and stronger.
Barley noticeable
at first.
Now
she could barely
stand.
"I must go."
She whispered.
"Please forgive and
accept."
She gripped his arms
like steel.
"Please."
She begged.
Then she
slipped away.
Like water
in a stream.
Slow and
vague.
Her loss crashed
against him
again.
Crushed him.
tore him.
He was raw.
He could not
Forgive.
Could not
accept.
Yet he knew
he would
never see her.
Torn.
Ripped.
Undecided.
He jumped
for good
reason.
First to see
flawless mistake.
Yahweh turned
a blind
a blind eye on
fallen angels.
He turned away.
Allowed them to
fall into darkness.
He fell because
he was
Afraid and
Betrayed.
He never expected
his human form.
Never expected
the temptations.
Never foresaw
the pleasantries and
pain.
Nearly
Two millenniums
he's gabled,
lied,
seduced,
murdered,
broken,
and now fallen in
Love.
He never
expected her
warmth
or compassion.
She accepted him
as he was.
She forgave his
sins.
She believed in
the Truth
she saw
in him.
He asked her
once,
"Why do you
accept,
believe
and forgive me?"
She looked into
his eyes.
"Because God
would do the
same."
She knew it
as Truth.
as Fact.
He'd seen
otherwise.
Now he wasn't
so sure.
He'd seen so much
Hate.
But he'd seen so
much Love.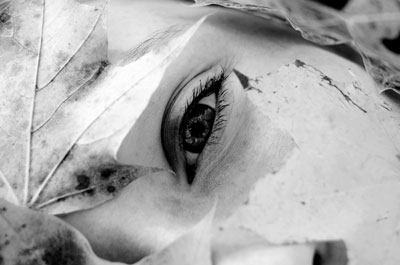 © Michelle K., Vancouver, WA