Im A Hypocrite
December 2, 2010
I'm a hypocrite.
I'm a loser.
I walk around this world pretending I'm somebody.
Pretending I have all the friends I could want.
I'm alone in this world
Nowhere to run,
And no one to turn to
I act like I'm above the kids I make fun of.
I'm just like them.
I'm an outcast longing for the world to make sense again.
But the world never made since,
And never will.
They'll always be losers.
They'll always be posers.
They'll always be preps.
But somehow I don't feel like I belong in any of those categories.
How I feel is unexplainable,
But I feel as if I should put it in a speech and tell the world.
They won't listen.
No one listens.
I'm a nobody.
Simply unnoticed,
But recognized by many.
It doesn't feel right though.
Nothing feels right anymore.
Perhaps this poem is the only thing real anymore.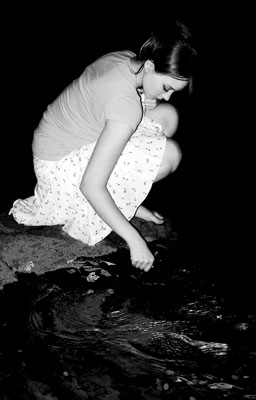 © Michelle B., Blairsville, GA