Innocence
December 12, 2010
Sprawled on the sand.
Rain drops fall on eager faces
Dancing, Spinning, Twirling
Swinging on cool, metal chains.
Dreaming of the future.

Mud soaked hands
Streak battle marks
On innocents.
Scrapes mar perfect knees.

Kiss it
Make it better
Band-aids. The Cure All.

Fingers intertwined,
Flush with the prospect of spring.
Initials engraved on gnarled trunks,
Marked with a sense of eternity.

Lipgloss stains to claim a cheek.
Light as a feather,
They trace patterns on wrists,
On hearts,
On ring fingers;
Sketching promises.

Wrinkled faces
Watch the kites sail in the cloudless sky,
A vibrant blue so deeply cherished.
Huddled close, hands clasped,
Watching the world
With child-like wonder.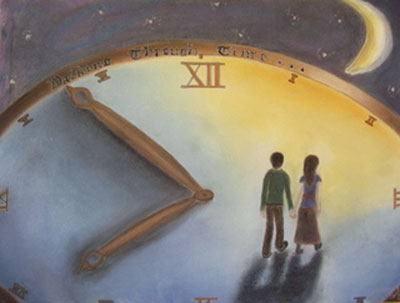 © Carollynn G., Hawthorne, NY